Team Ramrod 3
There is no I in beer 6

The other team was mad because we actually gave them a run for their money. They talked lots of shit but it got thrown right back in their face.

They tried to spoil or fun, but come on, we're team Ramrod. WE ARE FUN.

Here are a few pictures from last night and furthermore proof that I am just as fun and crazy sober.

Taking a picture with the cry baby team and STILL having fun: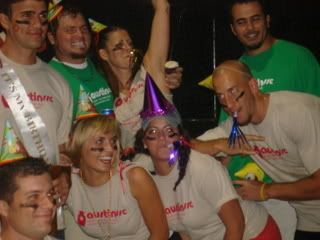 The Birthday Boy and Snippy aka our Team Captain and pitcher: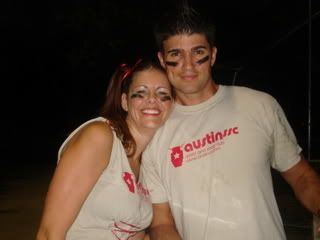 Santi and Yours Truly: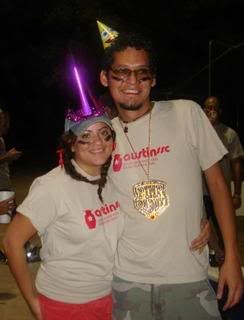 And NO, I didn't drink. Haha, told you. YES, I still did have just as much fun if not more. I also learned that alcohol plays no part in my kickball skills, I still suck either way.

Oh and if Snippy gives me persmission I'll post a video of her pitching and getting frustrated. This kickball thing people, sometimes it gets serious.